Jeffrey Scholnick's Article on Héctor Trícoche Concert Featured in Mundo Latino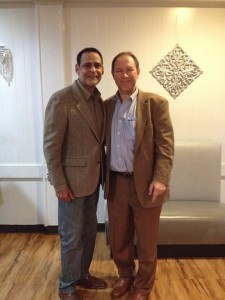 Maryland attorney, Jeffrey Scholnick recently wrote an article in Spanish about a concert presented by Héctor Trícoche, an international Latin pop and salsa musician from Puerto Rico, which was published in the January 2016 (Enero, 2016) edition of Mundo Latino. The English translation of this article was also published alongside the Spanish version.
In Mr. Scholnick's article, "¡Héctor Trícoche es un Rey de la Salsa!" (translation: "Héctor Trícoche is a Salsa King!) he writes about his experience at the concert, as well as his personal interactions with Mr. Trícoche. Mr. Scholnick writes, "Although he sang only one hour, his music was perfect…I understand that salsa is not only music – it is a culture."
Read the article in its entirety here. Mr. Scholnick's article is printed on page seven of the BMORE Latino section within the publication, but the online page-flip feature will list p.27/48.
About Jeffrey Scholnick:
Jeffrey Scholnick has been practicing law since 1983, and he has dedicated his legal career to being an exemplary attorney, known for his professionalism, competence and courtesy. He is one of the few Spanish-speaking attorneys in the Baltimore, Md. area and provides legal services for a wide range of practice areas.
For more information about the legal services offered at the Law Offices of Jeffrey Scholnick, contact Jeffrey Scholnick at JScholnick@Scholnicklaw.com or (410) 494-9944 today.